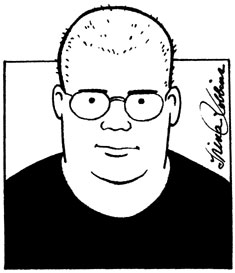 Click on photo for larger version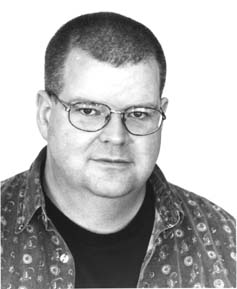 Photo by Rink
Click on photo for larger version.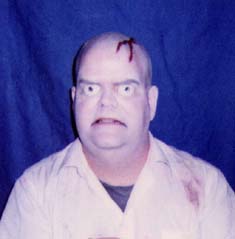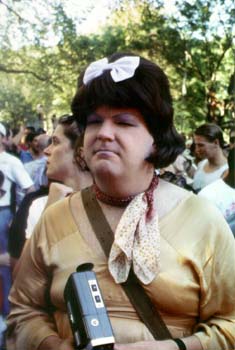 Nick Leonard performs regularly as a comic and host at venues around California and beyond.

Northern California:
Cobb's Comedy Club * The Punchline * Rooster T. Feathers * Russian River Resort * San Jose Improv * The Purple Onion

Southern California:
The Improv on Melrose (LA) * The Ice House (Pasadena) * Haha Cafe (LA) * Apache Territory (LA) * The Palms (LA) * Theatre Asylum (LA)

Other US Venues:
Comedy Comedy at the Reno Nevada Hilton * New York University * Collective Unconscious, New York City * Ground Zero, Medford, OR * Hot Rox, Balls Cabaret, and the Brass Rail, Minneapolis

England and Scotland:
Comedy Store, London, England * Comedy Camp in London, England * Jongleurs, Manchester, England * Screamers at Komedia in Brighton, England * The Stand Comedy Club in Edinburgh and Glasgow, Scotland

Special events:
Gala night of the Dance-Along Nutcracker at Yerba Buena Gardens in San Francisco * Santa Cruz Pride Festival * East Bay Lesbian/Gay Democratic Club benefit * Santa Rosa 10th Annual Pride Comedy Night * Tom-A-Palooza II at the Herbst Theatre * Sacramento Pride Festival * Theatre Rhino's New Years Eve celebration: photos

For the past ten years, Nick has been producing the premiere gay comedy showcase in San Francisco, QComedy. He also performed regularly at the legendary Josie's Cabaret in San Francisco, as well as headling, featuring, or hosting at many of the above-listed venues and events.

Nick has performed with Louie Anderson, Brian Regan, Eric McCormack, Marga Gomez, Karen Ripley, Danny Williams, Sabrina Matthews, Scott Capurro, Doug Holsclaw, Betsy Salkind, Marilyn Pittman, and many others.

Nick has performed improv with Too Many Larrys, Bay Area Theatersports Sunday Players, Dojo Fabuloso, the Karen Ripley Players, and other improv groups, and sketch comedy with The Macaroni Art Theatre.
Contact information:
Nick Leonard
415-533-9133
San Francisco, CA
e-mail: nickdammit@gmail.com
web: QComedy.com
Press:
Review of the Hitler Roast performance in Los Angeles at SoCal.com - "the wholesomely adorable Nick Leonard lit up the house as an even-tempered Satan."
Performance video:
See Nick Leonard performing his standup set at the Purple Onion:
YouTube Video Part 1
YouTube Video Part 2

Additional Press clippings:
Nick interviewed by the British Rainbow Network
Nick quoted in SF Chronicle article on gay comedy
SF Chronicle: Alternative Comedy Circuit Requires a Sense of Humor.